Customer Reviews
27 Jan 2022
Fiona E.

United Kingdom
Beautiful pottery
I have been buying this beautiful pottery for myself and also some as gifts for family. I absolutely love the colours the texture and the organic shapes . I recently received dinner plates in soft black . (Sent to me in the uk) very well packaged ,so no disappointing breakages. Kari you are a very talented artist ,thankyou for every piece I have bought ,I really treasure them .
13 Sep 2021
Anonymous

Czech Republic
Fabulous ceramics + superbly packaged
the purchase was great and we love our dishes and bowls. she does an amazing job with the packaging and shipping also.
28 Apr 2021
Archana K.

India
Simply amazing plates!
Most plates are round and look so precise. The rough edges on this one, brings a total different experience to the dining and plating experience. This was a wedding gift to my sister, who really loves to plate her food and eat. When I was in Italy back in Oct 2019, I fell in love with their designer ceramics. And I could find that joy and creativity in Kari Ceramics too. Totally love it from all the way here in India
09 Nov 2020
Jeff B.

United States
Outstanding Product and wonderful Company
This company is outstanding! The pottery is amazing! The the service is second to none. I live in Japan and they worked hard to ensure my order was right and taken care of in a timely manner. Just in time for our dinner party! Thank you!! We love your pottery!
16 Sep 2020
Katharine F.

United Kingdom
Absolutely stunning pottery!
I have collected this pottery for a few years now. My latest purchase was placed online and , as always, the pieces are absolutely beautiful. I am thoroughly delighted and will be continuing to expand my collection further. Kari is so helpful and friendly, and the whole transaction was very smooth. I highly recommend buying some of Kari's work - it is just such high quality. Thank you, Kari.
06 Jul 2020
Anonymous

United Kingdom
Love it!
The plate is beautiful, it was a gift for my husband, and he loves it! Our collection is growing up:-)
30 Mar 2020
Yaron M.

Germany
Dinner Plates
We bought two of these lovely plates and are more than happy! Besides the wonderful plates, all the rest concerning the order went smoothly. Thank you very much!
08 Jan 2020
Anonymous

United Kingdom
Perfection
An elegant piece. Both the artwork and the customer service were absolutely perfect. A beautiful piece of art and a remarkably kind and helpful artist. Thank you, Kari.
07 Jul 2018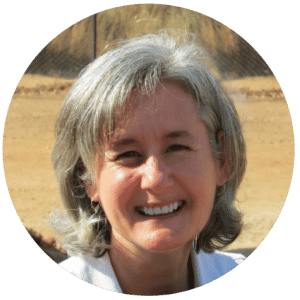 SH
Sharon H.
Love my new plate!
Great addition to our growing collection of Kari Ceramic stoneware!