Customer Reviews
17 Jan 2021
Marco J.

Switzerland
Unique pottery and reliable service, as always!
Happy to order again, whenever we will need more of those beautifull pieces that make a wonderfull set.
04 Jan 2021
Anonymous

Germany
21 Dec 2020
Ben K.

United Kingdom
Very unique and awesome
This is the second time I have bought pottery from Kari Ceramics, having seen their stall at Edinburgh Christmas market last year. Really well made, and with a unique style, my girlfriend loves it!
22 Jul 2020
Anonymous

United States
Very happy with my purchase
Kari is very nice person, she emails me every steps kid my purchase process, I feel being taken care of. And I as very comfortable even this is an international order, the shipping is very smooth. And after all these, I am very happy with the products, they are beautiful and high quality. Thank you Kari!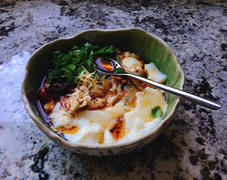 28 Jun 2020
Anonymous

United States
Unique, Earthy, Perfect
We searched the internet high and low to find just the right piece, and Kari did not disappoint. This bowl is our cats water dish and she loves it! May actually be more beautiful than a natural agate. The outside has the appearance of being rough stone while yet being smooth. The inside of the bowl is an amazing iridescent flowing green and blue. Thanks Kari!
18 Jan 2020
Anonymous

United Kingdom
Love this pottery
I absolutely love this pottery! I have several pieces that I use for serving when friends come round and it always makes a delightful and unusual addition to the table. I will be collecting more pieces!